Football Comeback: Dramatic Comebacks Top 8 List
Football Comeback: Dramatic Comebacks Top 8 List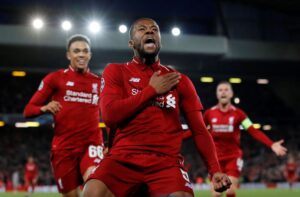 Football is a sport known for its unpredictability and ability to deliver jaw-dropping moments that leave fans in awe.
One of the most exhilarating aspects of the beautiful game is witnessing a dramatic Football Comeback, where a team defies the odds and snatches victory from the jaws of defeat.
Throughout football history, there have been numerous remarkable Football Comebacks that have etched their names into the annals of the sport.
From legendary Champions League clashes to World Cup battles, these astonishing turnarounds have captivated audiences worldwide.
In this article by Koora Live, we delve into the top ten dramatic Football Comebacks in history, reliving the moments of triumph, resilience, and sheer determination that have forever left an indelible mark on the beautiful game.
Istanbul Miracle (2005)
The 2005 UEFA Champions League final between Liverpool FC and AC Milan is often referred to as the "Miracle of Istanbul."
In the first half, AC Milan dominated the game and took a commanding 3-0 lead with goals from Paolo Maldini and a brace from Hernan Crespo.
However, Liverpool made an astonishing Football Comeback in the second half. Steven Gerrard kick-started the revival with a goal in the 54th minute, followed by goals from Vladimir Smicer and Xabi Alonso.
The match ended 3-3 after extra time, and Liverpool won 3-2 in the penalty shootout, securing their fifth European Cup title.
The Miracle of Camp Nou (1999)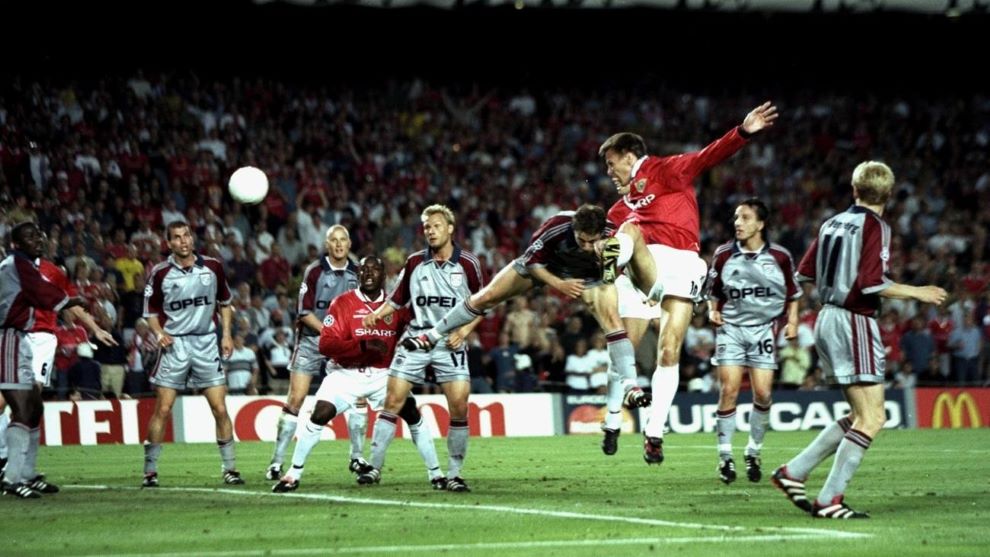 The 1999 UEFA Champions League final between Manchester United and Bayern Munich is widely regarded as one of the most memorable Football Comebacks in history.
Bayern Munich took an early lead through a goal from Mario Basler, which they held onto until injury time.
In a stunning turnaround, Teddy Sheringham and Ole Gunnar Solskjaer both scored in the dying moments of the game to secure a 2-1 victory for Manchester United.
This Football Comeback victory completed an unprecedented treble-winning season for the English club.
Barcelona vs. PSG (2017)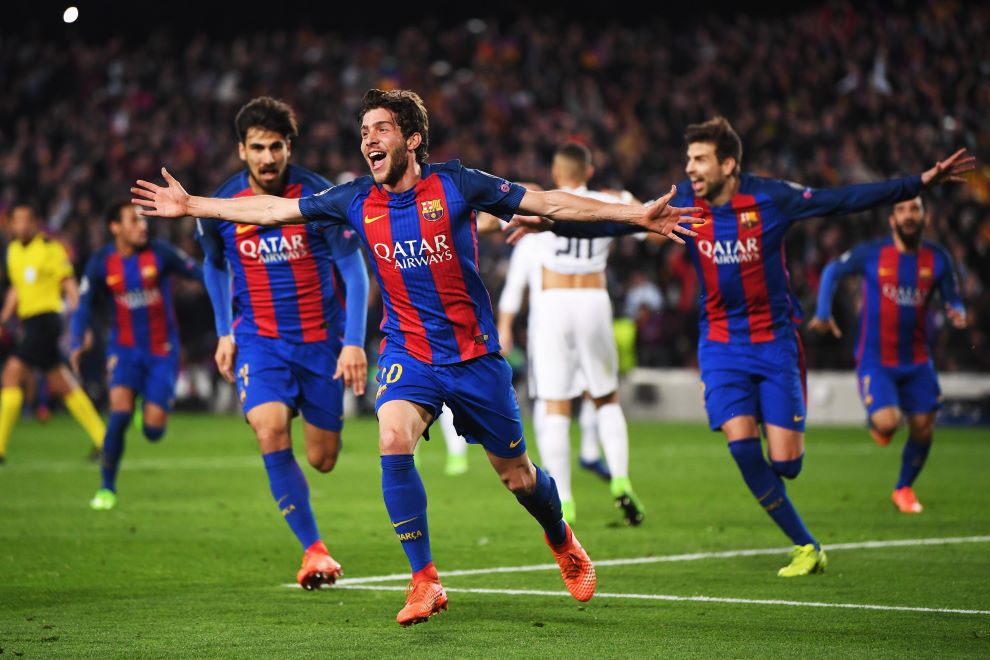 In the 2016-2017 UEFA Champions League round of 16, Paris Saint-Germain (PSG) secured a commanding 4-0 victory over Barcelona in the first leg. However, in the second leg at Camp Nou, Barcelona produced a historic Football Comeback.
Led by the brilliance of Lionel Messi and Neymar, Barcelona mounted an incredible turnaround. They won the match 6-1, with Neymar scoring twice and providing crucial assists.
The aggregate score of 6-5 saw Barcelona advance to the next round, leaving football fans stunned by their comeback.
Liverpool vs. Barcelona (2019)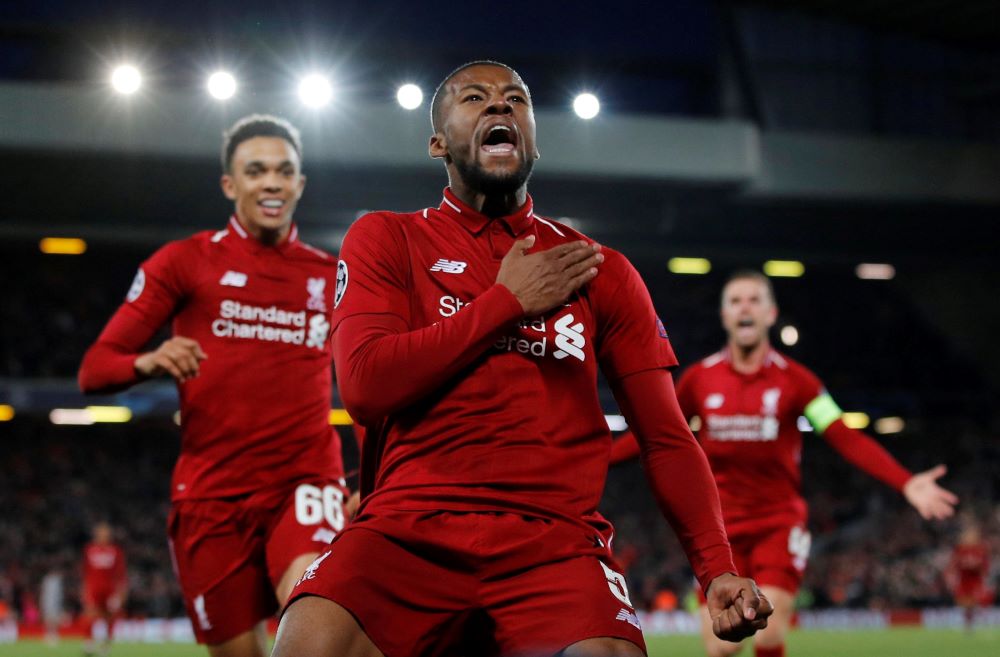 Liverpool FC's Football Comeback against Barcelona in the 2018-2019 UEFA Champions League semifinals is unforgettable.
After losing the first leg 3-0 at the Camp Nou, Liverpool faced a daunting task at Anfield. However, they produced an extraordinary performance.
Divock Origi and Georginio Wijnaldum scored two goals each to secure a stunning 4-0 victory.
The match showcased Liverpool's resilience and team spirit, propelling them to the Champions League final, which they went on to win.
Italy vs. Brazil (1982)
In the 1982 FIFA World Cup, Italy faced Brazil in a memorable encounter during the second group stage.
Brazil took a 2-1 lead with goals from Socrates and Falcao, while Italy's goal came from Paolo Rossi. However, Italy displayed immense character and fought back.
Rossi completed his hat-trick with two goals, securing a 3-2 victory for Italy.
The match showcased Italy's determination and marked a significant turning point in their journey to eventually win the World Cup.
Manchester City vs. QPR (2012)
The final day of the 2011-2012 Premier League season witnessed a thrilling Football Comeback by Manchester City against Queens Park Rangers (QPR).
Needing a victory to secure the title, Manchester City found themselves trailing 2-1 as the match entered injury time.
However, Edin Dzeko scored in the 92nd minute, and Sergio Aguero sealed the Football Comeback with a goal in the 94th minute.
The 3-2 victory ensured that Manchester City won their first top-flight league title in 44 years, dramatically snatching it from the grasp of rivals Manchester United.
Deportivo La Coruna vs. AC Milan (2004)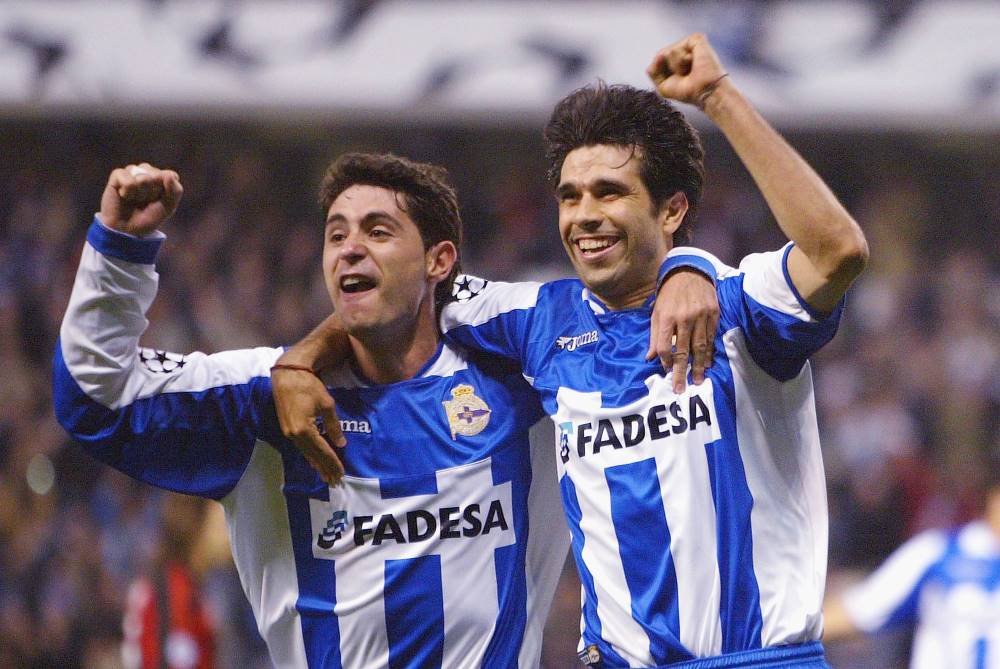 Deportivo La Coruna's Football Comeback against AC Milan in the 2003-2004 UEFA Champions League quarterfinals was nothing short of extraordinary.
After losing the first leg 4-1 in Milan, Deportivo faced an enormous challenge in the second leg. However, they displayed incredible determination and spirit.
Goals from Walter Pandiani, Juan Carlos Valeron, Albert Luque, and Fran secured a remarkable 4-0 victory. Deportivo's stunning Football Comeback propelled them to the semifinals, leaving AC Milan stunned and football fans amazed.
Borussia Dortmund vs. Malaga (2013)
Borussia Dortmund produced a thrilling Football Comeback against Malaga in the 2012-2013 UEFA Champions League quarterfinals. In the first leg, Malaga secured a 1-0 victory, making them favorites to advance.
In the second leg, Malaga took a 2-1 lead in the 82nd minute, putting Dortmund's hopes in jeopardy. However, Dortmund refused to give up.
In injury time, Marco Reus scored to level the score at 2-2, and in a dramatic twist, Felipe Santana scored the winning goal in the 93rd minute.
Dortmund's incredible turnaround secured their place in the semifinals, leaving Malaga heartbroken.
Football Comeback: Conclusion
The thrill of witnessing a dramatic Football Comeback is unparalleled.
It reminds us that no matter the odds stacked against a team, the game is never truly over until the final whistle.
The top ten dramatic Football Comebacks in history have provided us with unforgettable moments, showcasing the resilience, determination, and fighting spirit that make the sport so captivating.
From Istanbul to Camp Nou, and from Liverpool to Manchester United, these matches have embedded themselves in the hearts and minds of football fans worldwide.
They serve as a testament to the magic and unpredictability of the game, reminding us that in football, anything is possible.
As the sport continues to evolve, we eagerly await the next breathtaking Football Comeback that will etch its name alongside these iconic moments in football's rich tapestry.