Most Anticipated Live Koora Football Games
Most Anticipated Live Koora Football Games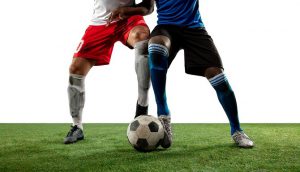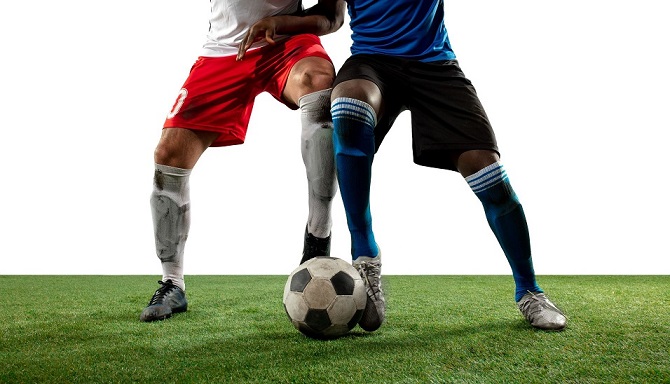 No matter which team you support, there are certain rivalries among football teams that get any football fan excited when they meet head-to-head.
Today, we will tell you about these most watched Live Koora Football Games that everyone anticipates.
El Classico
This is the classic La Liga derby between the two top teams in Spain, FC Barcelona and Real Madrid.
It gets intense because El Classico is decisive in terms of who wins the league since both teams are the most titleholders, with Real Madrid having won it 26 times and Barcelona 21 times. The two teams first played against each other in May 1902.
Lionel Messi is the top scorer in El Classico with 26 goals.
Barcelona has a total of 92 trophies and Real Madrid have 94.
| | |
| --- | --- |
| Number of Games | 282 |
| Barcelona Wins | 116 |
| Real Madrid Wins | 104 |
| Draws | 62 |
El Classico History
The North West Derby
Another anticipated LiveKoora Football match is that between Liverpool FC and Manchester United. The rivalry between the two teams heated when Sir Alex Ferguson was appointed manager of Manchester back in 1986 and during his time till 2013, he managed to lead his team to 38 trophies, including 13 Premier League titles, slowly beating Liverpool's record.
However, Liverpool are slowly bouncing back. Now the two teams are tied with 66 trophies each.
| | |
| --- | --- |
| Number of Games | 209 |
| Liverpool Wins | 70 |
| Manchester United Wins | 81 |
| Draws | 58 |
Liverpool VS Manchester United Meetings
Milan Derby (Derby della Madonnina)
This derby is between Milan and Italy's top teams, Inter Milan and A.C Milan.It is also considered one of our Live Koora Football most watched games. The two teams first met in 1909 and the Ukrainian Andriy Shevchenko remains the top scorer with 14 goals.
The two teams not only share the same city, but also the same stadium, San Siro.
A.C Milan have 18 Serie A titles, just one behind Inter who have 19. However, it is worthy to mention that neither of the teams are the team with most league title, Juventus is with 36 title wins.
| | |
| --- | --- |
| Number of Games | 232 |
| Inter Milan Wins | 85 |
| A.C Milan Wins | 78 |
| Draws | 69 |
Milan Derby Record
The Manchester Derby
This derby was just a local rivalry in Manchester, because the two teams involved, Manchester United and Manchester City, were nowhere near each other's level. Man United was the top English team, whereas Man City were a mid-table team. However, in 2008, Sheikh Mansour took ownership of Man City and ever since with all the money flowing, they became one of the top football teams in Europe and gained an international fanbase. Therefore, their meetings became one of the Most Anticipated Live Koora Football Games.
The two teams first met in 1881 and currently Wayne Rooney holds the record of the most derby goals (11) and Ryan Giggs has the most appearances (36)
Manchester United hold 66 trophies, whereas Manchester City hold 28.
| | |
| --- | --- |
| Number of Games | 187 |
| Manchester United Wins | 77 |
| Manchester City Wins | 57 |
| Draws | 53 |
Manchester Derby Record
Der Klassiker
This is the classic German derby between the two most successful teams in Germany, Bayern Munich and Borussia Dortmund. Their head-to-head games are one of the top Live Koora Football games. The two teams first met in 1965. The player with most goals is Robert Lewandowski with 32 goals and Thomas Müller hold the most appearances (39).
Bayern have won 31 Bundesliga titles, whereas Dortmund have only won 8.
| | |
| --- | --- |
| Number of Games | 133 |
| Bayern Munich Wins | 66 |
| Borussia Dortmund Wins | 33 |
| Draws | 34 |
Der Klassiker Record
Other Notable Live Koora Football Games (Rivalries)
The top 5 most watched Live Koora Football rivalries are not the only ones. Many exciting rivalries exist between football teams, let's take a look at some other notable ones:
Derby d'Italia: Inter Milan and Juventus F.C.
The North London Derby: Arsenal F.C. and Tottenham Hotspur F.C.
El Derbi Madrileño (Madrid Derby): Atlético Madrid and Real Madrid CF
The Merseyside Derby: Everton F.C. and Liverpool F.C.
The Old Firm Derby: Celtic F.C. and Rangers F.C.
O Clássico: Benfica and FC Porto
The Superclásico: Boca Juniors and River Plate