Live Koora App
Live Koora App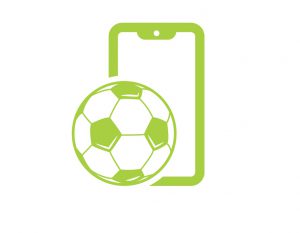 Most football lovers who could not watch their favourite team play live or monitor other football match results due to commitments, would love to follow the game results via their mobile phone, because it is simply easier and more practical.
For this sole purpose, a Live Koora App has been developed, and it will solve all your problems and will allow you to follow all football games happening anytime, anywhere.
Live Koora App Compatibility
The Live Koora App has been designed to fully function on all mobile software and operating systems including Android, IOS and Windows.
Live Koora apk is available to download here, or on play stores accessible from your smartphone or tablet.
Grab your phone and get the action live in the palm of your hand!
Live Koora App Features
With its easy-to-use interface and clear design and full-speed functioning, our Kooralive App will offer you the following features:
League Table
Get an all-inclusive table for your favourite football league with detailed statistics covering:
Team Form
Number of Games Played
Total Number of Points
Goals For, Goals Against & Goal Difference
Team Position in the League
Total Wins & Total Losses
Previous Results
If you wish to go through over some previous games within this year's season for analytical purposes, with Live Koora App, you can simply check out all statistics related to a specific game within a season.

Upcoming Matches
If you ever get curious about who is to play head-to-head with whom, or maybe you want to plan your next football bet, our app provides you with a list of upcoming games along with pre-match updates if any.

Live Match Statistics
Live Koora App, just like the website, will also provide you with detailed in-play match statistics including:
Shots on target
Shots off target
Total number of shots
Shots blocked by goalkeeper
Shots inside the penalty box
Shots outside the penalty box
Number of Fouls on each team
Number of Corners for each team
Offsides
Ball Possession Percentage
Yellow & Red Cards
Total Passes and their Accuracy (in %)
Single Player Statistics
Line-Ups & Formation
Get all the pre-match info you need with Live Koora App from confirmed team line-ups, team formation and who will start and who will be the substitutes.

Game Events
While the game is in-play, Koora Live App shows you detailed view of game events like who received a yellow card and at which minute, who scored and when…etc
Leagues Covered in Live Koora App
Kooralive App covers a wide range of football leagues and events, let's go through the most important ones:
Leagues in Arab Countries
Iraqi Premier League
Saudi Pro League
Ligue Professionnelle
Egyptian Premier League
Qatar Stars League
Kuwait Premier League
Botola Pro
Bahrain Premier League
UAE Pro League
Popular International Club Leagues
Premier League

La Liga
League 1
Serie A
Bundesliga 1
Super League
Eredivisie
Continental Club Leagues
AFC Champions League
AFC Cup
Champions League
CAF Confederation Cup
CAF Super Cup
CONCACAF Champions League
UEFA Champions League
UEFA Europa League
UEFA Europa Conference League
UEFA Super Cup
National Team Cups
FIFA World Cup
FIFA World Cup Qualifiers
UEFA Euro
UEFA Euro Qualifiers
Africa Cup of Nations
Copa América
Live Koora App Review
Auditing and monitoring is also an important part when launching a new app, this is why we are looking forward to hearing any comments you may have regarding Live Koora App.
Rate us on Google Play Store or Apple Play Store, or contact us if you have any complaints or suggestions. We always thrive to improve our service and keep our viewers satisfied with everything we offer.