The Most Iconic Football Shirts in History
The Most Iconic Football Shirts in History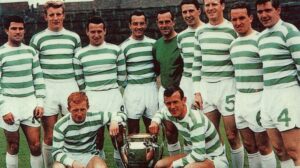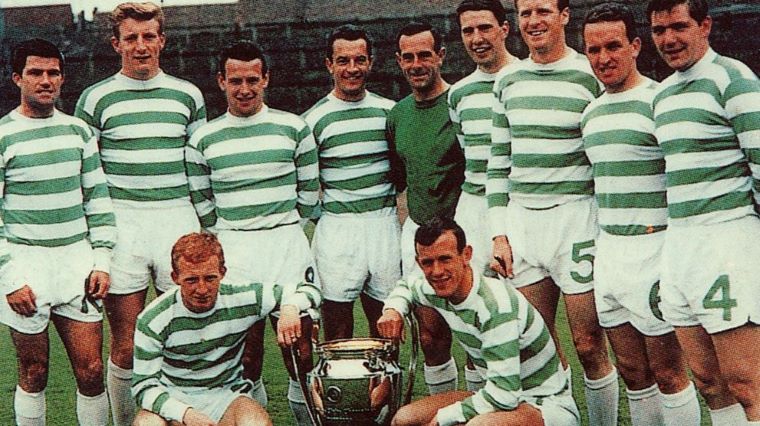 Throughout the years, we have seen many football jersey, some were so appalling that you were glad the season ended so you can see your team wear something else.
Other kits, on the other hand, were so so iconic that they are still remembered till today.
Today, on this Football Live Score site (Live Koora), we will list some of the most Iconic Football Shirts in history, not just due to their beauty, but due to iconic football moments they represent to the team and the fans.
Iconic Football Shirts | Manchester United (1994/95)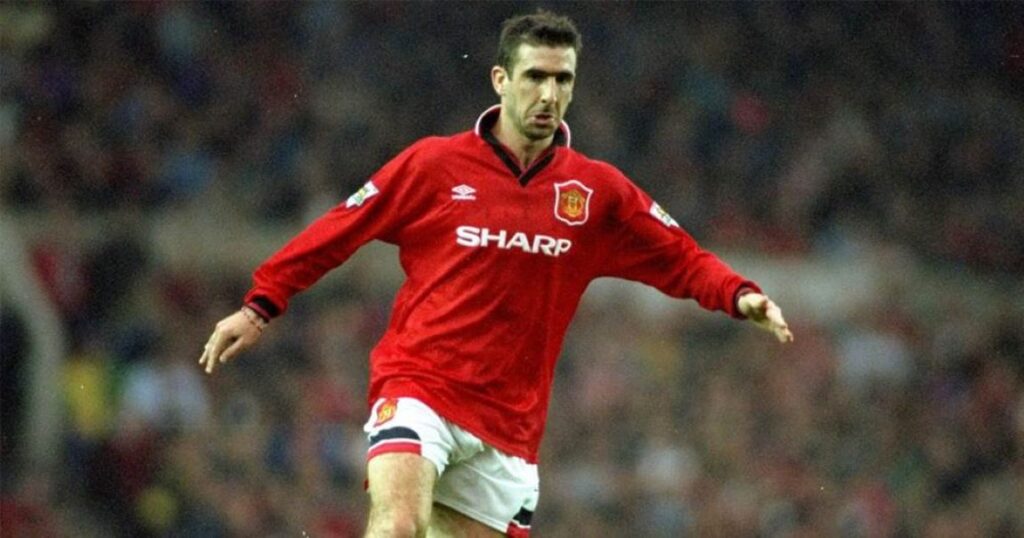 Manchester United's 1994/95 kit was produced by Umbro, featuring a red shirt with black accent and a large club badge.
This badge became famous because one of United's all-time greats wore it with the collar turned up and many fans copied his look.
It was also the time when the Premier League started booming and escaped the dull era of the 80's and English Football started to rise again.
Iconic Football Shirts | Boca Juniors (1981)
This iconic Blue shirt with a big yellow stripe on it is loved by all fans, especially that it was the shirt that Diego Armando Maradona wore as he lead Boca Juniors to the title of Argentine Primera División in 1981.
It was Maradona's first and only trophy he achieved with a club in his home country.
The Jersey of Boca Juniors is actually inspired by the flag of Sweden. As the club were based in the city's docklands, a Swedish ship in the port gave the club inspiration to wear a strip of blue and yellow.
Iconic Football Shirts | Arsenal (2005/06)
Since 2006 was the last year Arsenal would play at Highbury Stadium before moving to the Emirates Stadium, Nike produced Arsenal's Home kit in 2005/06 in darker red color than their usual bright red.
The kit was a reinterpretation of Arsenal's 1913 shirt when they first moved to Highbury.
Even though Highbury was not the Biggest Football Stadium in the World, it will forever hold a precious place in the hearts of the gunners.
This resulted in the amazing kit you see Thierry Henry wearing in the picture.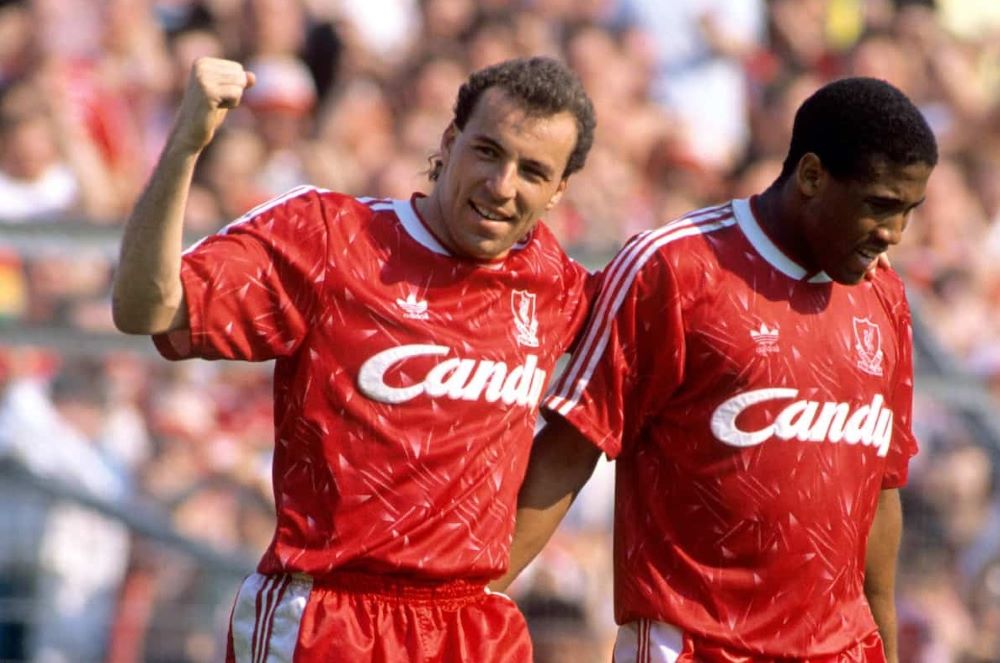 Iconic Football Shirts | Liverpool (1989/90)
Many fans still purchase replica versions of this famous 1989/90 "Candy" shirt.
Liverpool were known to wear simple red kits, but this one had an audacious triangular pattern on it and a white collar and white stripes over the shoulders.
What makes this shirt extra iconic is that 1990 was the last time Liverpool won the Premier League, before having to wait 30 years to win it again in 2020.
Iconic Football Shirts | Barcelona (1982-89)
Nowadays, football fans look forward for a new kit every season, but there was a time when clubs kept wearing the same kit for more than one season.
Barcelona is an example of this, they wore the same kit for 7 seasons straight and it became iconic.
The kit was simple, it had Barcelona's classic colors with the club's emblem on the chest.
It was produced by a local Spanish Swimwear brand called Meyba.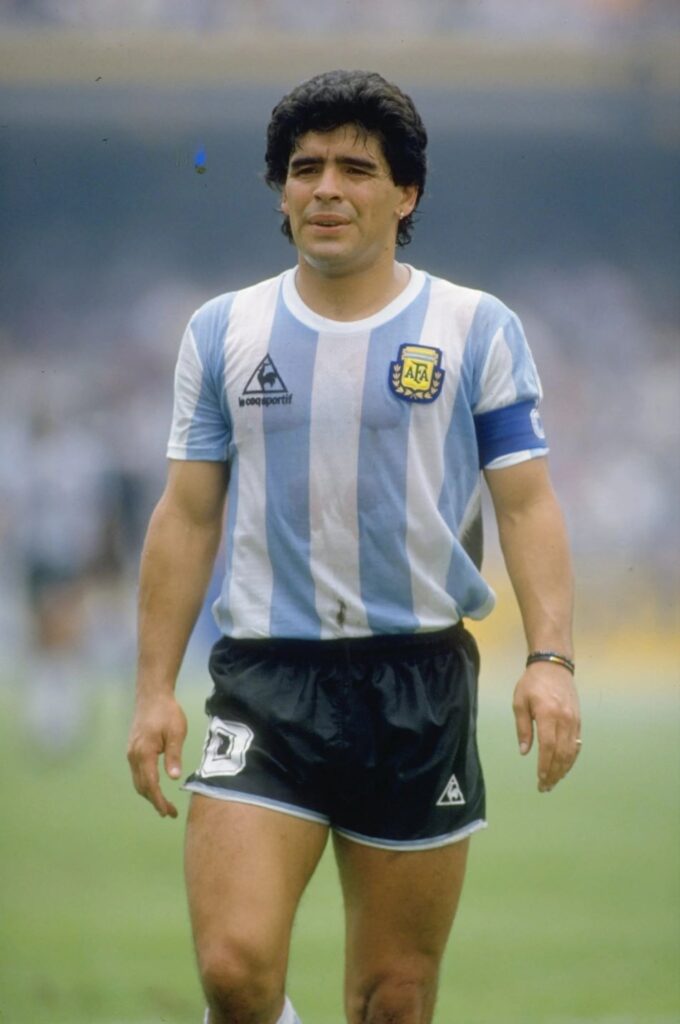 Iconic Football Shirts | Argentina (1986/87)
This shirt is iconic for several reasons.
It is a pure simple beauty with Argentina's classic light blue and white stripes inspired by the flag of the country of course.
The third reason would be that it was the kit that Maradona wore to win his first World Cup with his home country and Argentina's Second World Cup title.
Definitely a kit that is cherished by many Argentine's up until today.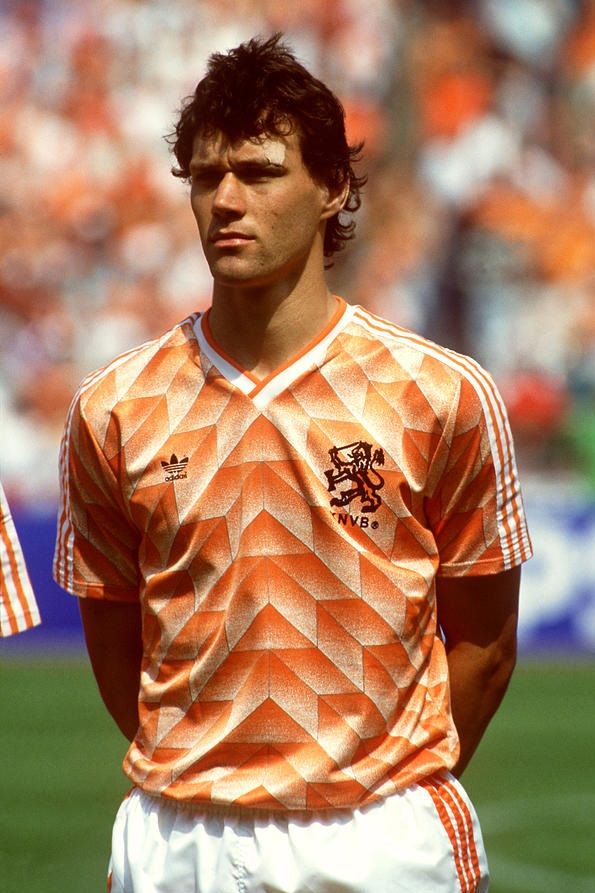 Iconic Football Shirts | Netherlands (1988)
The Netherlands always choose orange as their home kit because orange is the color of the House of Orange-Nassau (the Dutch Royal Family)
This beautiful kit was worn just 5 times by the Dutch Football Team in 1988, but it was enough for it to become iconic as that year, the Netherlands won its first and only major competition (European Championship).
It was a very stylish shirt in an era were most football kits were plain and simple.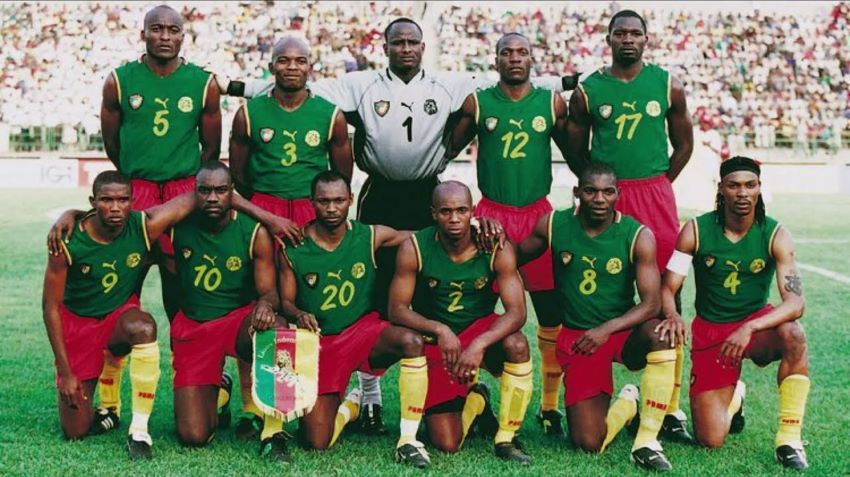 Iconic Football Shirts | Cameroon (2002)
This kit that Cameroon wore on their route to victory in the 2002 Africa Cup of Nations was one of the most controversial football kits.
You can see why, it is sleeveless.
However, they were banned from wearing this Puma produced sleeveless kit in the World Cup of the same year and thus had to stitch black sleeves to it.
Iconic Football Shirts | Chelsea (2003/05)
A simple blue design with a white collar and Chelsea's Club Crest on the left side and Umbro's logo on the other with their Sponsor Fly Emirates in the middle.
This design truly defines the term : "Less Means More"
This football kit is especially sentimental to Chelsea fans because the team wore it on their way to their first ever Premier League Title.
Iconic Football Shirts | Ajax (1995)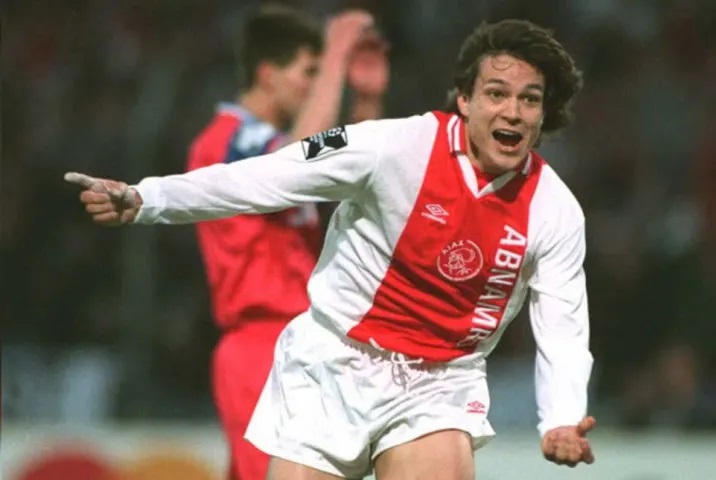 This is classic Ajax shirt design. All white and one big thick red stripe in the middle.
However this particular kit is special because it was worn by many legends like Frank Rijkaard, Frank De Boer, Clarence Seedorf, Edgar Davids, Ronald De Boaer, Jari Litmanen and Marc Overmars, and none other than Edwin Van Der Sar .
Not just that, this kit and this team lead Ajax to win their 4th Champions League title in 1995 back when Ajax were still competing in top level European Football.
Surely the team is still one of the most successful clubs in Europe. This kit will forever hold a special [lace in the hearts of Ajax FAns.
Iconic Football Shirts | England (1990)
There is one thing special about the kit that the English National Football Team wore in the 1990 World Cup is that unlike most years, in 1990, the football world had very low expectations from the English team.
They were even labelled as "Donkeys".
However, Sir Bobby Robson had a different agenda, as he lead these "Donkeys" to the semi-finals.
Unfortunately, their journey ended with a heartbreaking penalty shootout defeat to West Germany.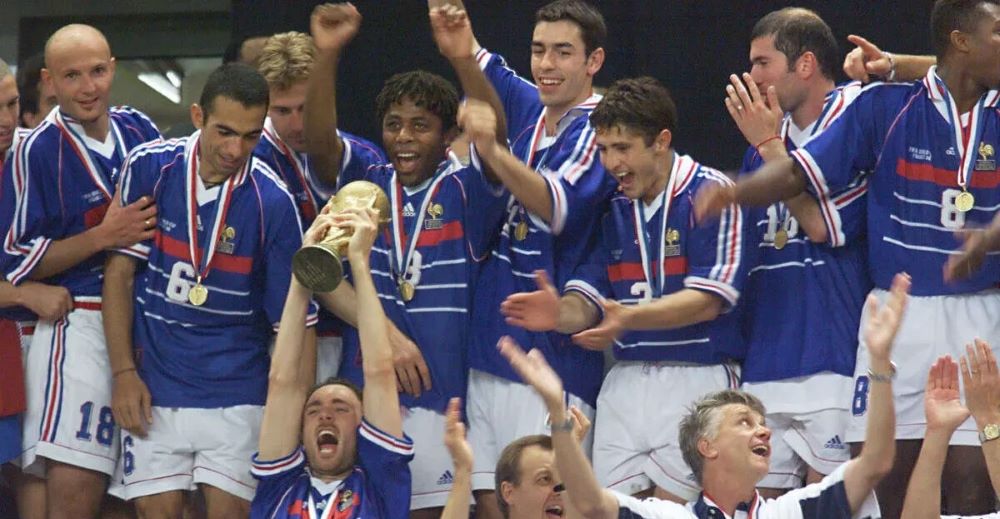 Iconic Football Shirts | France (1998)
The ribs pattern on the chest, along with the French colors striped on the shoulders with a big red stripe in the middle.
made this kit fearsome to opponents and that was true indeed.
A Zinedine Zidane at his prime along with other notable Frenchmen lead their home country to its first ever World Cup trophy in 1998.
This one will always be a classic in French Football History.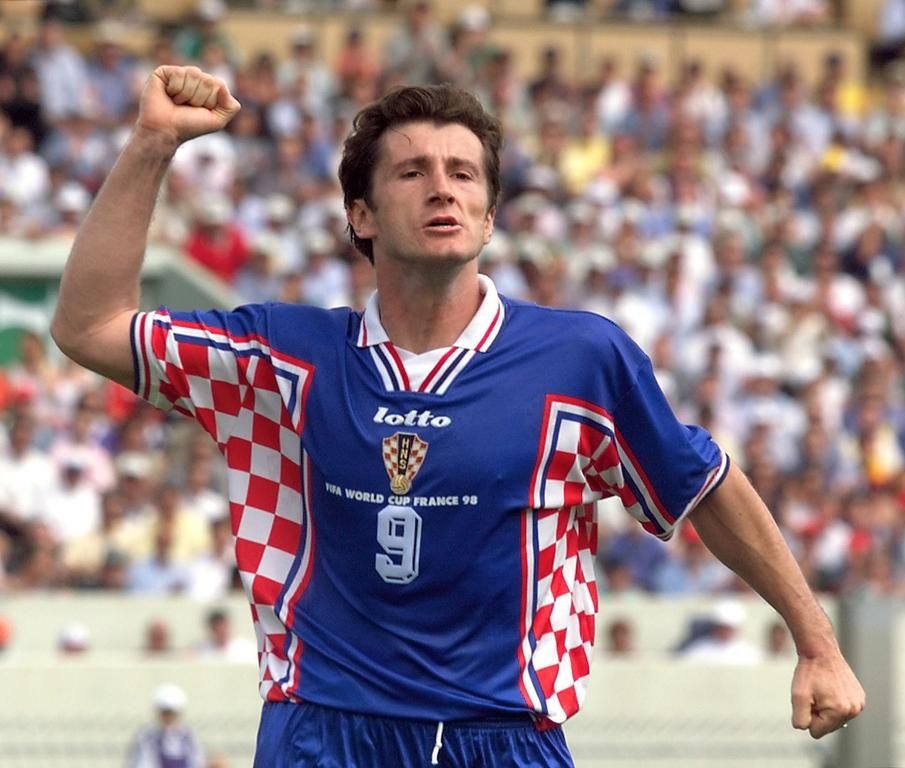 Iconic Football Shirts | Croatia (1998)
Another beauty from the 1998 World Cup.
It is memorable for a few reasons.
First, the Croatian National team wore it as they finished third place that year.
Croatia had never been in a World Cup as an independent country previously, making that even more historical.
Croatia always impresses us with their home kits, mostly because of the chequered pattern inspired by the flag.
Iconic Football Shirts |Inter (2009/10)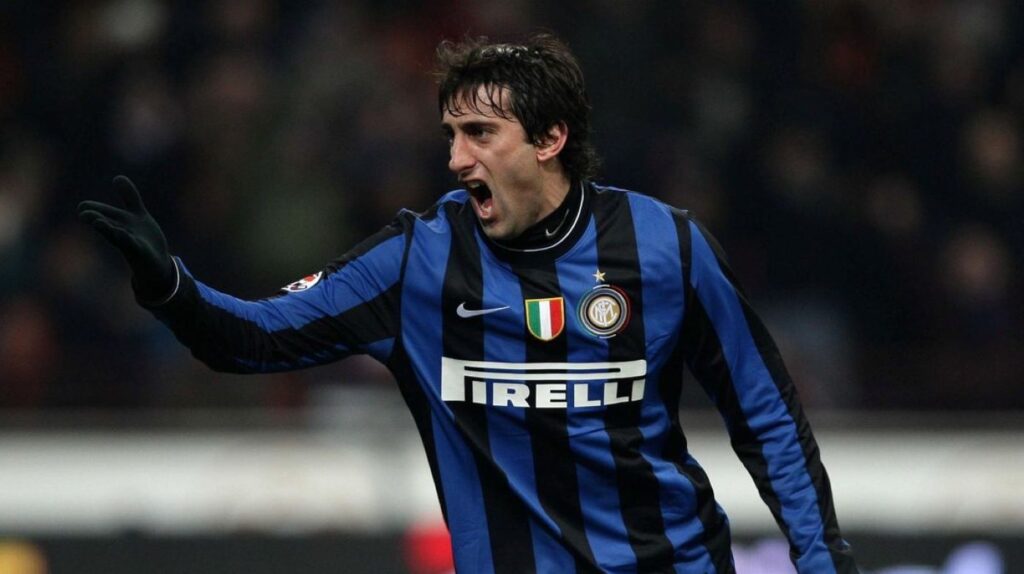 This kit is a classic by Inter Milan.
Those are their standard colors, but what makes this classy kit even more iconic is that during the 2009/10 season, Inter Milan achieved the Treble winning the Serie A for the fifth consecutive time on the last match day and the Coppa Italia and of course the UEFA Champions League for the first time in 45 years.
This treble was the first treble achieved by an Italian team.
Iconic Football Shirts | PSG (1995/96)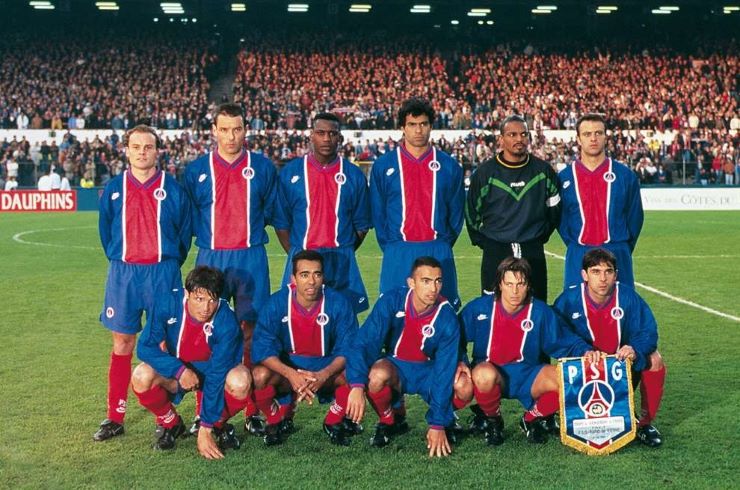 In 1996, Back when PSG were not one of the richest football clubs in the world, they managed to win the 1996 Cup Winners' Cup wearing this simple blue shirt with a thick red stripe and thin white stripes surrounding it.
Iconic Football Shirts | West Germany (1990)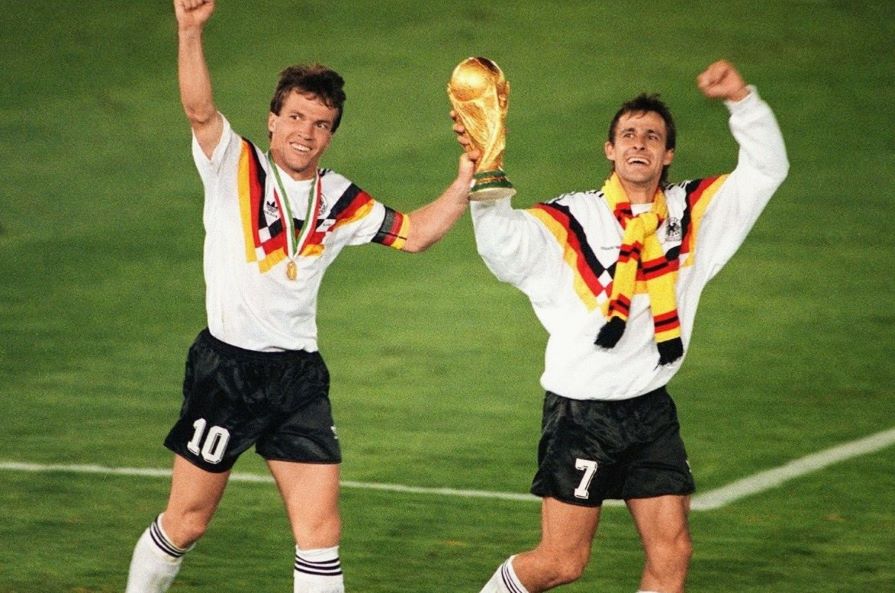 This kit will not be popular among English fans due to their heartbreaking defeat against West Germany in the Semi-finals if the World Cup 1990 as mentioned earlier.
But you have to appreciate the beauty that this kit is.
A simple white shirt with the German flag upon it in an Andy Warhol inspired design.
Sure, the fact that they went on and won the World Cup that year makes it even more special and iconic to the Germans.
Iconic Football Shirts | Brazil (1970)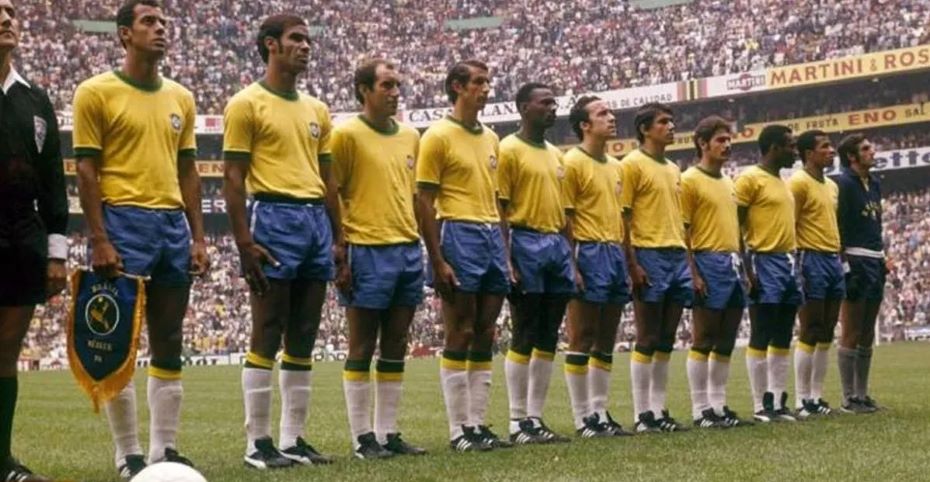 Brazilian legend, Pele, wearing a simple yellow shirt with green collar and sleeves with blue shorts striped in white, leading his home country to its third World Cup title is enough to say that this kit will go down in the history of Football.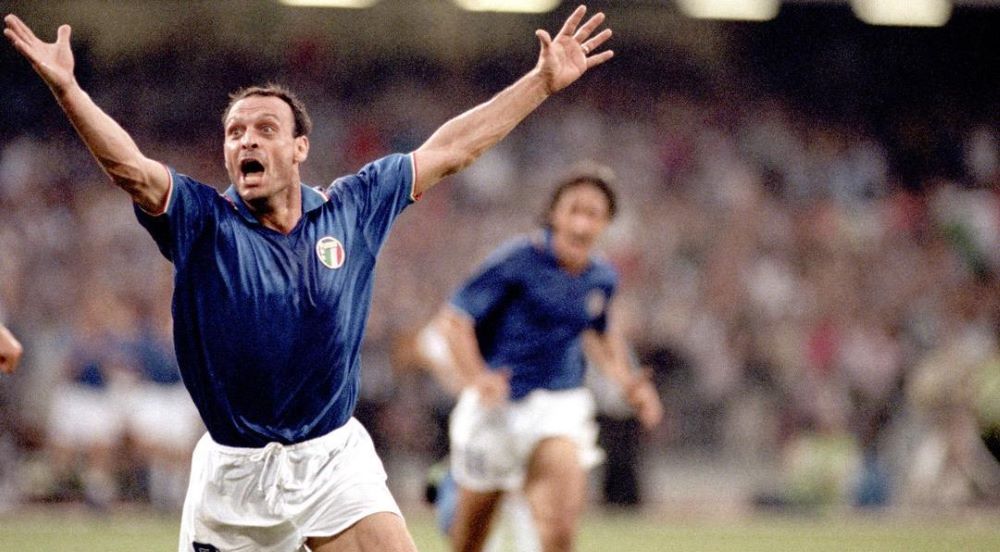 Iconic Football Shirts | Italy (1990)
Even though this kit is simple and classic Italian kit colors with a blue shirt and white shorts.
It is remembered because it was the year Italy's attacking gameplay inspired generations of Italian teams to adopt their style.
It was in a time where the 1990 World Cup was heavily criticized for most teams adopting a defensive style of play. Not the Italian though.
Iconic Football Shirts | England (1966)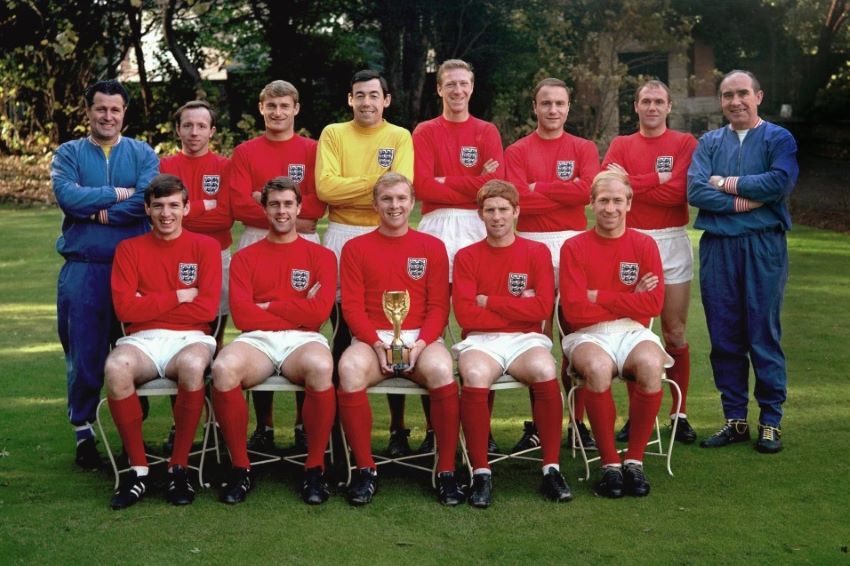 Okay, this is just a plain red shirt with the England National Team crest on it, and plain white shorts and red socks, but it is iconic for a very obvious reason.
This Away kit was worn by the England National team in the controversial final of the 1966 World Cup, which was England's only World Cup win. The win was controversial because of England's second goal which many argue that is not but there was no Var in Football back then.
Iconic Football Shirts | Mexico (1978)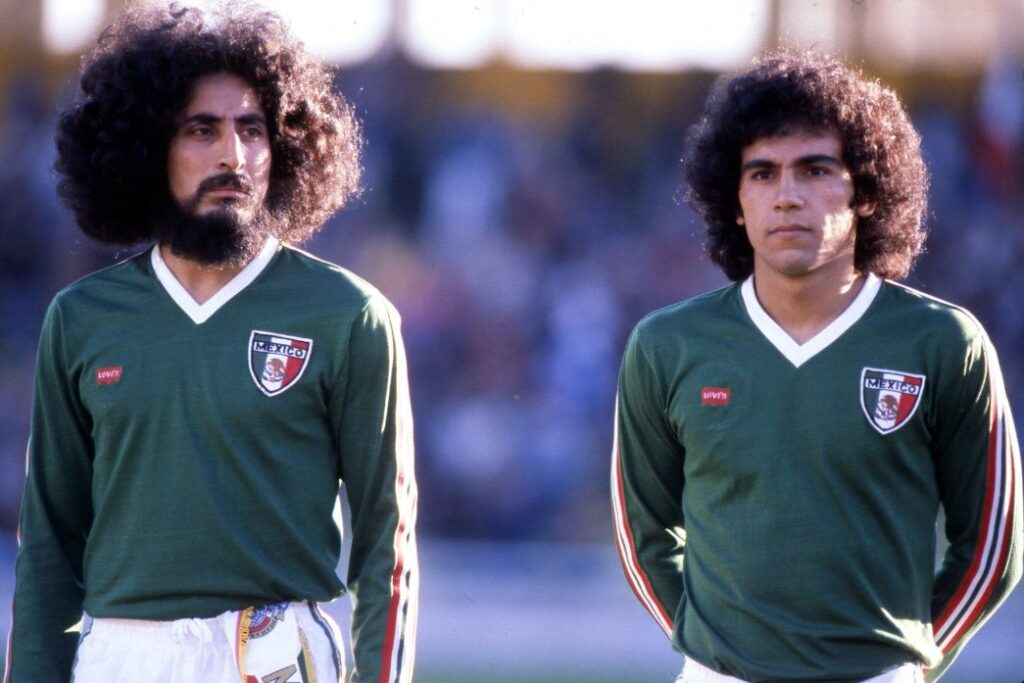 If you take a look at the picture above, you will see why this Mexican Kit made it to this list.
It is a masterpiece.
Inspired by the colors of the Mexican Flag.
A V-neck in white, a dark green shirt and red, white and green stripes on the sleeves.
This 1978 kit is by far one of the classiest football kits in history.
Iconic Football Shirts | Celtic (1967)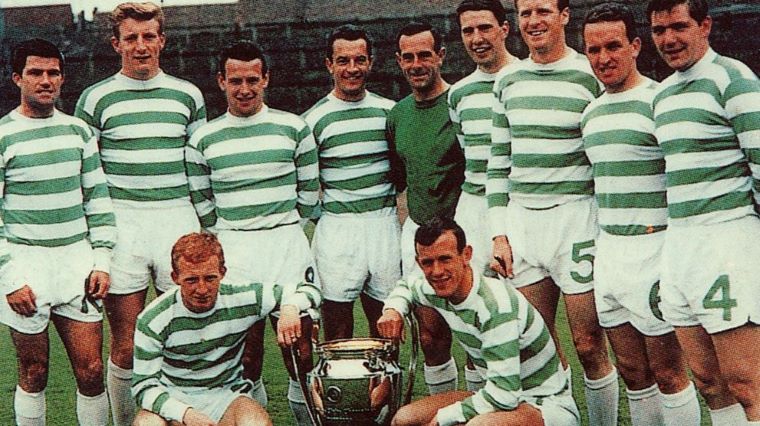 The Scottish Giants won the European Cup in 1967 wearing this classic beauty.
The simplest of green and yellow hoops, its classic, minimalist approach will go down in the history books forever.
Celtic rarely stayed away from this design ever since.