The Rise of Women's Football & Its Future
The Rise of Women's Football & Its Future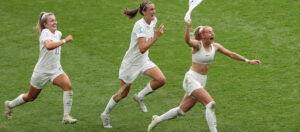 In previous times, whenever football is mentioned, people automatically assume that it is men's football. Perhaps that itself was one of the biggest football controversies – the lack of recognition for women's football.
However, nowadays, Women's Football is on the rise and it is gaining more popularity and viewership.
But still, women still face many obstacles when it comes to professional football.
History of Women's Football
Women have been playing football ever since it was created. There is evidence that shows that the game, cuju which was he name of football given in China during the Han Dynasty, was being played by women.
However, the first international Women's Football match took place in 1881, in Edinburgh.
Women's Football witnessed its first "Golden Age" in 1920 in the United Kingdom. There was even a match with 50,000 spectators. Unfortunately, The Football Association banned Women's football from 1921 till 1970.
In many other countries, women faced the same hostile treatment by male-dominated organizations.
However, the 1970's Women's Football witnessed a huge rise as the AFC Women's Asian Cup was founded.
In 1991, the first-ever FIFA Women's World Cup took place in China.
Women's Football in The Middle-East
Up until 2020, only Morocco, Tunisia, Egypt, Algeria, Palestine, Turkey, Jordan, Iran, Lebanon, Syria and Israel had official competition for Women's Football and national teams. However, after 2020, even very conservative countries like Saudi Arabia, Oman, Qatar, Somalia, Mauritania and Sudan began to develop women's football competitions.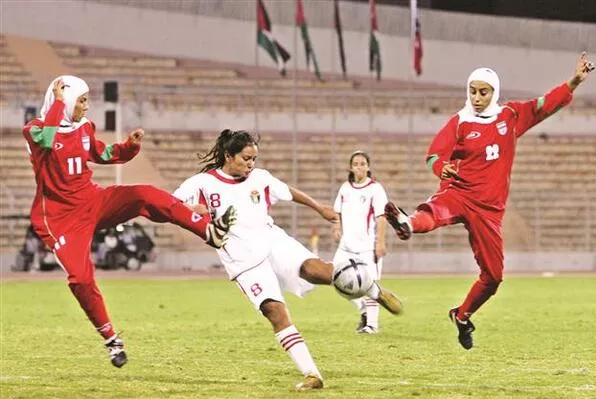 The Saudi Women's team specifically received much attention, especially for Saudi Arabi being known for its conservatism.
What About Hijab?
In June 2011, at an Olympic Qualification match between Iran and Jordan, FIFA awarded Jordan a default 3-0 win to Jordan, because some players in the Iranian team were wearing hijab, which according to FIFA, violated the drees code.
However, in July 2012 and after much protests, FIFA approved the wearing of hijab in football matches.
Rules For Trans in Women's Football
Trans players are allowed to play with their affirmed genders. To ensure fair play, Trans men wishing to participate in FA-governed football competitions, they need to prove that they are undergoing a hormone therapy and that their blood testosterone levels are the same as cisgender men.
As for transgender women, must show that their blood testosterone levels are the same as cisgender women after they have undergone, hormone treatment or a surgical removal of the testes.
They must submit these proofs on an annual basis.
Women's Football Official Tournaments
National Teams
Cyprus Women's Cup
FFA Cup of Nations
Flying Officers Cup
Four Nations Tournament
Istria Cup
Pinatar Cup
SheBelieves Cup
Sud Ladies Cup
Torneio Internacional de Futebol Feminino
Tournoi de France
Turkish Women's Cup
Women's Baltic Cup
Yongchuan International Tournament
Arab
National youth teams
FIFA U-20 Women's World Cup
FIFA U-17 Women's World Cup
Clubs
Worldwide
FIFA Club World Cup AFC
CAF
CONCACAF
CONMEBOL
OFC
UEFA Champions League
Intercontinental
International Women's Club Championship
Pre-season friendly / invitational tournaments
The Women's Cup
Women's International Champions Cup
The Future of Women's Football
Women's Football is attracting more viewers, but the funding is still far behind men's football.
On November 9th, 2019, over 77,000 fans traveled to the Wembley stadium to see England's Women National Team play against Germany's, This was a record. Even social media football posts about women teams are getting more recognition.
However, even after such increase in popularity and viewership, we often see more resources being invested in the men's game, not in the women's.
For example, the average salary of a professional woman footballer is $250,000 in the English Premier LEague for Women, wehreas in the men's Premier League it is over $3,500,000.
Such difference in wage is attributed to the difference in revenue between the two leagues. This difference in revenue is often due to sponsorship and investment which men's leagues get the bigger share, well, most of the share.
This preference for men's football does not necessarily mean it is due to the difference in quality of play, it is simply because of the perception that men are better football players.
In a way, women are all among the most underrated football players just because of their sex.
Another Attendance Record Broken in 2022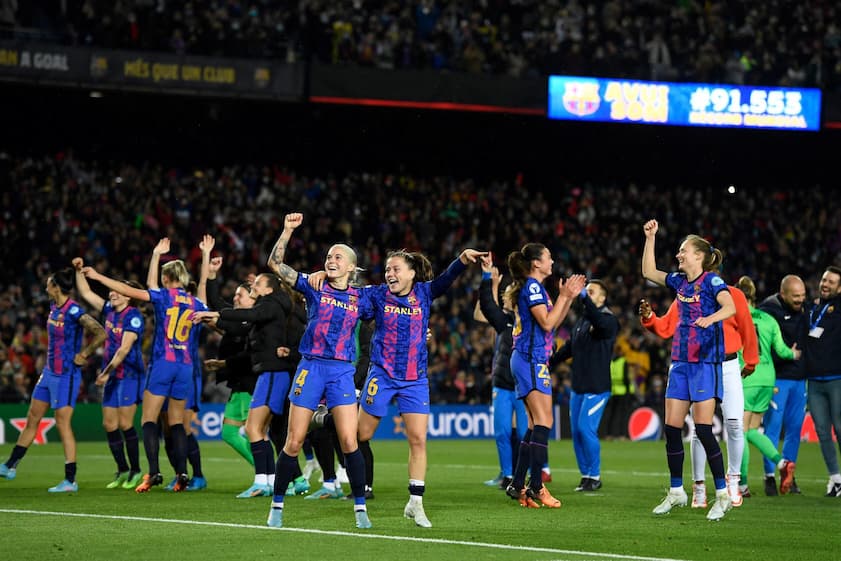 On March 30, 2022, 91,553 football fans showed up to watch the game between FC Barcelona and Real Madrid.
Just three weeks later, that record was broken when 91,648 people came to watch the match between Barcelona's Women Football team and Wolfsburg.
This is due to Barcelona's big efforts to promote their Women's team.
At the Women's Champions League final that took place in Turin, Italy when FC Barcelona played against Olympique Lyonnais, 32,257 people attended, 13,000 of which travelled from Barcelona and only 3,500 travelled from France.
It was also reported that 3.6 million people watched the game from home. However, the broadcasting deal for Women's Champions League is worth £6.67 million, whereas the broadcasting deal for the English Premier League (men's) is worth more than £5 billion..
Final Verdict on Women's Football
Women's Football does not lack popularity, viewership, and gameplay, it just requires more investment in terms of sponsorship and broadcasting.
Once the prejudiced perception that football is a men's game is erased, only then can Women's Football Truly flourish.
So what re your thoughts on Women's Football and its controversies and future?
Make sure to leave a comment at the comment section on our website, Live Koora.